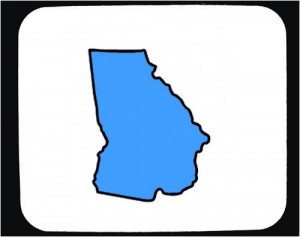 The nursing career requires tremendous dedication and perseverance and an
Associates Degree in Nursing in Georgia
can prepare you for just those things. On the job stress levels can be high, and nurses must constantly be aware of technological advances that may change the scope of their work. Getting an education at one of Georgia's accredited nursing schools provides a strong foundation upon which successful
Associates Degree in Nursing
careers are built.
Where to Get an Associates Degree in Nursing in Georgia
When looking at earning your Associates Degree in Nursing in Georgia, consider Athens Technical College. At Athens Technical College, students enjoy a high rate of success. This thriving program is accredited by the National League for Nursing Accrediting Commission, or the NLNAC. Students completing this program are expected to meet certain outcomes like providing patient-centered care that is holistic in nature. They must also be able to synthesize knowledge gained in the classroom to put it to use in a real world health care environment. The program requires the completion of 70 semester credit hours. Entering students who are already licensed practical nurses may qualify for an accelerated program that might allow them to complete the Associates Degree in Nursing in Georgia in as few as three semesters. Federal student loans are available to all qualifying students at this school.
In the city of Tifton, many nursing students attend the School of Nursing and Health Sciences, a department of Abraham Baldwin Agricultural College. The program has Georgia Board of Nursing approval and is additionally accredited by the NLNAC. Most students finish the program in about two years of study. The faculty emphasizes nursing practice that is evidence-based and utilizes critical thinking skills. Students who graduate from this program are well versed in the therapeutic communication skills necessary to any professional nurse. The program strives to help students evolve emotionally and socially in addition to academically, emphasizing the total development of the individual. Many students use federal student aid to cover the cost of their education here.
The most impressive component of Bainbridge College's associate degree program just might be its faculty. Each instructor possesses years of experience both in health care offices and in the classroom. That dedication to the profession is reflected in the success of the program's students. They learn in a dynamic, interactive atmosphere that encourages curiosity. This institution's program has also received approval from the Georgia Board of Nursing and the NLNAC, and offers federal student loans. With an emphasis placed on providing efficient, high quality patient care, graduates from this school have little difficulty passing the licensing examination and finding entry level employment.
Job Outlook For Nurses With an Associates Degree in Nursing in Georgia
Nurses in Georgia have many top ranked medical facilities from which to choose after graduation. They may choose to practice in a doctor's office, but many nurses in the state are employed by large urban or regional hospitals. Emory University Hospital is located in the Atlanta metro area and is considered to be one of the best hospitals in the state. It's also a major employer of nursing graduates. Other nurses seek employment with the Medical Center of Central Georgia in Macon or the Shepherd Center in Atlanta. University Hospital in Augusta and Athens Regional Medical Center also offer highly sought after employment opportunities.  Earning your Associates Degree in Nursing in Georgia will prepare you for a rewarding and challenging career in nursing at any of these top Georgia hospitals.