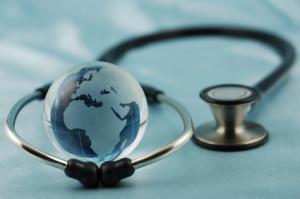 Nursing is an essential occupation, and travel nurses not only fill this role, but reap substantial ancillary benefits. As both a main support for physicians and highly trained professionals in their own right, certified nurses are in high demand. Unfortunately, locally available individuals qualified to meet this need aren't always available. That's why travel nursing is a growing field in the United States. If you've recently completed the necessary coursework, but aren't certain where you'd like to work, or if you feel the need for a change of scenery, read on for more information.
Have Degree, Will Travel
Over the past two decades, a problem has arisen in the field of medicine. While there is no shortage of willing students, practicing RNs have become less abundant. This is due to a lack of beneficial teaching positions available, restricted acceptance roles to nursing schools, and a host of other economic issues that impact the field.
Consequently, there are areas of the country with an enormous need, but without the personnel to fill the void, according to Nurse Choice. In order to address this problem, a new trend of travel nursing has developed. Essentially, these programs make it attractive for trained nurses to travel to a region of their choosing, fulfill a short-term contract, and either form a more permanent connection to the post or move on to the next assignment.
There are multiple opportunities in every state of the Union. These regions are often those with fewer medical facilities, more dispersed populations, or spaces in which social inequality is boldly apparent. However, the postings are not limited to such rural or needy cities, towns, and counties. In fact, destinations desirable in their own right are also on the lists of places to work. The individual decides where they would most like to go.
How It Works
If you're interested in investigating this professional niche, you may be pleased to know that travelling nurses enjoy benefits such as:
Paid travel
Free housing
Medical insurance
A healthy salary
Sign-on bonuses
A flexible schedule and short-term contract work
Qualified nurses will generally sign on with a third-party provider company that manages the relations between places in need of staff and the nurses themselves. These opportunities are posted with the service, nurses select the option they want, and sign a limited term contract that usually lasts no more than six months in any given location. The system is also designed so that nurses who possess particular specialties can select locations tailored to their desired field of work, thus ensuring the greatest benefit for everyone involved.
If you're interested in seeing new places, travelling to warmer climates during the cold seasons, or simply wish to diversify your resume, this might be the perfect niche to explore. Travel nursing, while not precisely a new occupation, has seen an incredible surge in popularity for these reasons. The involvement of third-party companies has, in no uncertain terms, helped to streamline the process, increase the availability and access to information, and appropriately pair specialized nursing skills with the hospitals and services that need them most.
Related Resource: Doctor of Nursing Practice
However, the essential component that makes all of this work is you. Without dedicated individuals who have pursued knowledge and skill, none of this would be possible. Take advantage of the opportunity to travel, to enrich your experience, and to perform the profession for which you have trained so diligently. Explore the concept of becoming a travel nurse today.