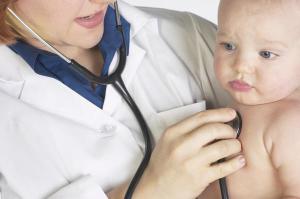 In today's rapidly evolving healthcare industry, there is no better time for registered nurses to become a nurse practitioner. Thanks to the millions of newly insured patients under the Affordable Care Act, there is an unprecedented demand for nurse practitioners to take on more responsibilities as primary care medical providers. In fact, a study conducted by MerrittHawkins found that job assignments for nurse practitioners have grown by 320% over the last two years alone, according to Forbes. Therefore, NPs should have no trouble finding a multitude of job opportunities in a wide variety of clinical settings, including hospitals, physician offices, clinics, ambulatory care centers, schools, managed care organizations, and more. To help you get started on advancing your career to the next level in this in-demand role, below is a step-by-step guide on how you can become a nurse practitioner.
Earn a Bachelor of Science in Nursing (BSN)
In order to first receive RN licensure, you will need to start your undergraduate career at an accredited four-year college or university to earn a Bachelor of Science in Nursing (BSN). Although it is possible to pursue entry-level clinical positions with an associate's degree, nurse practitioners generally hold a BSN to ensure the greatest foundation in nursing practice before pursuing graduate studies later on. You should expect to take courses related to pharmacology, human anatomy, physiology, health assessment, community outreach, pediatric care, and mental health as well as complete clinical practicum. Upon graduation, you will need to study for and take the National Council Licensure Examination (NCLEX-RN) to begin practicing as a registered nurse.
Pursue a Master of Science in Nursing (MSN) Degree
After building some clinical experience as an RN, the road towards becoming a nurse practitioner will require a stop in graduate school for you to receive an accredited Master of Science in Nursing (MSN) degree. While a master's degree is the minimum educational requirement for nurse practitioners, many also make the decision to pursue a Doctor of Nursing Practice (DNP) for further expertise. Regardless of the level chosen, it is important that you specialize the curriculum in your chosen area of practice, such as Adult/Gerontology Nurse Practitioner, Pediatric Nurse Practitioner, Family Nurse Practitioner, Women's Health Nurse Practitioner, or any other field. In most cases, it will take at least two years for you to complete a master's degree program full-time or up to five years part-time.
Apply for Certification as a Nurse Practitioner
Once you have at least a master's degree in hand, most states will require that you receive additional licensure in advanced practice nursing to operate in the role of nurse practitioner. Since some states will require APNs to take extra licensing exams, complete continuing education classes, and maintain a certain level of professional experience, be sure to contact your state's nursing board to discover the exact requirements. Then, you will need to go one step further in applying for national certification through the American Nurses Credentialing Center (ANCC) and receiving a passing score on the examination in your specialty area.
Related Resource: Emergency Room Nurse
Overall, nurse practitioners are highly trained advanced practice nurses who are given the responsibility of providing healthcare services similar to those of a physician. When you follow these steps to become a nurse practitioner, you will build a rewarding healthcare career in diagnosing illnesses, designing treatment plans, and prescribing medications to enhance the well-being of specific patient populations in need.